About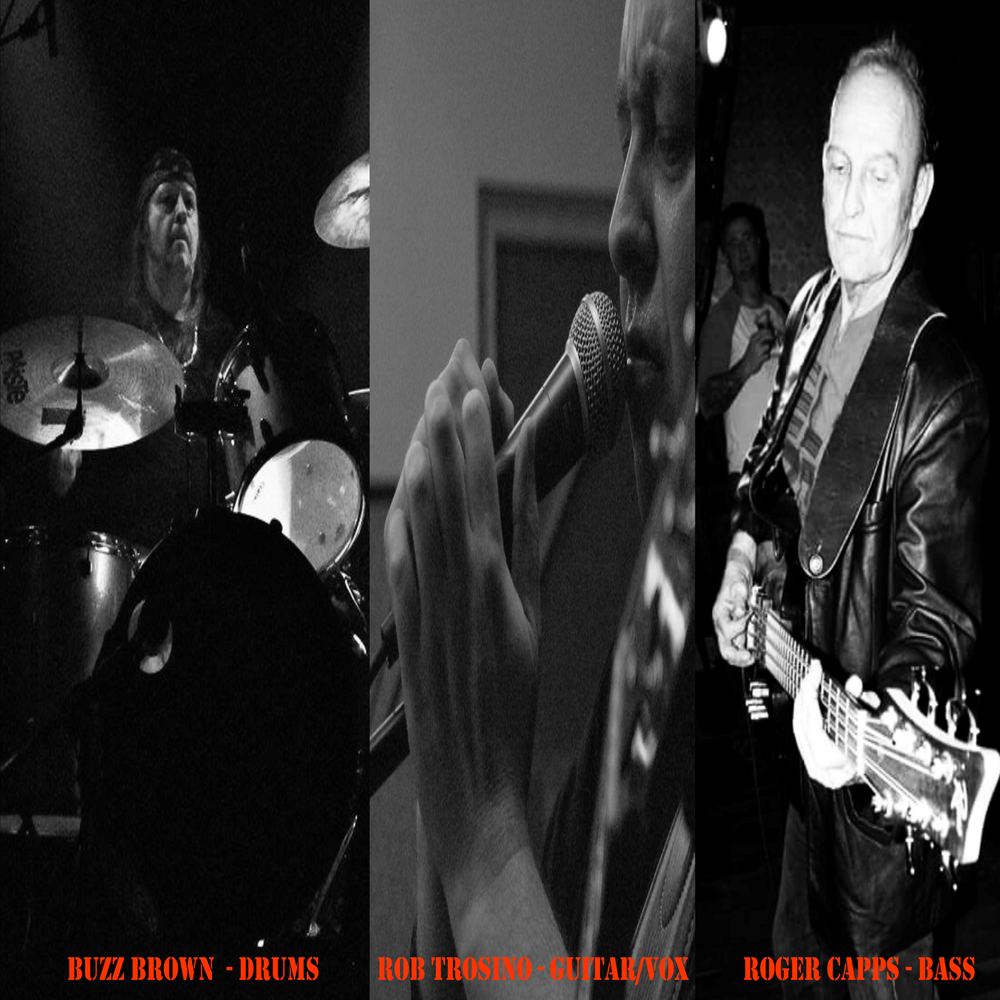 Buzzed & Loaded is a multi-award nominated band from Seattle. Music Industry experts recently picked them out of 39,000 submissions at the largest Global Independent Music Awards (JMA's) as finalist for Album of the Year, Rock Single of the Year, and Buzz & Rob were both nominated as Musicians of the Year. They were also nominated for Band of the Year, Emerging Artist of the Year, Male Singer of the Year, and Songwriters of the Year at the International Singer Songwriters Association Awards. Needless to say many bottles of hooch were consumed in mass celebration of these unexpected honors.
AND NOW HERE'S HOW HARRY MET SALLY, I MEAN HOW THE BAND CAME TO BE...
Once upon a time there were two Internationally Recognized bands (Voodoo in Blue from Australia and Fluffer from Seattle) that hit it off like a john and a discount hooker on payday. Things were so good they needed to create a new musical partnership and Buzzed & Loaded was formed between Buzz Brown and Rob Trosino.
Needing a bottom end for their debut album the universe aligned and they connected with one of the greatest bass players and nicest people in Rock History Mr. Roger Capps (Rock n Roll Hall of Fame Nominee & founding member of Pat Benatar, Dog father to "Hambone").
The goal is to bring a heap of levity, and amazing rock grooves to the unsuspecting masses.
*****DEBUT ALBUM RELEASED***** click here to purchase today!!!!
Stay Buzzed & Loaded!!
Latest News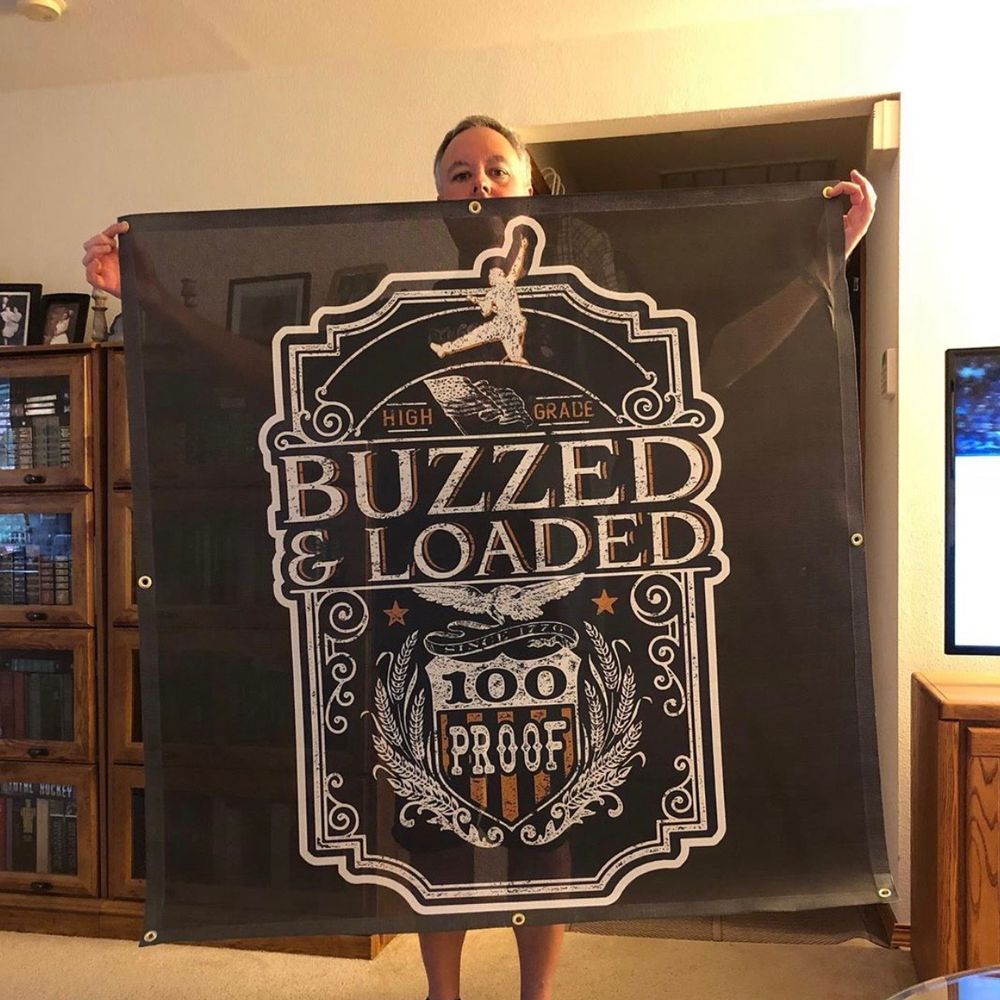 New Merchandise & Other News
Buzzed & Loaded have everything from these 4x4 banners, tees, mugs, hoodies, hats, and YES their own line of Whiskey is brewing now. Merch page coming soon.  The first single "At your door" has been added to hundreds of stations, and multiple top 10 charts from Australia to Texas (#1 - 9 weeks in a row on ZTR FM Dallas). The song has been in the top 40 Global played tracks for over a two months peaking at #6, even beating out their hero's like Cheap Trick, The Ramones, and John Lennon.  The debut album droped February 1st, 2021. Buy it today here.
Subsequent singles, Knock 'Em and Trouble have landed in the top 10 on various Global Radio Charts. Request the latest single "Leap of Faith" where ever you consume your music.  
The band is headed to Nashville in September as finalist in multiple categories at the JMA's the worlds largest Independent Music Awards Show.  So lock up your daughters, and barnyard animals.
Rob wants to thank his endorsers at REVV Amps, Dirtbag Clothing, and Konoykeen Guitars for all their continued support.  Buzz Brown would like to thank his endorser Scorpion Percussion. The band can't wait to get to play their first full shows with Roger Capps once Covid-19 is safely behind us all. Stay tuned here for band arrest reports, demo updates, and shark wrangling advice from Roger.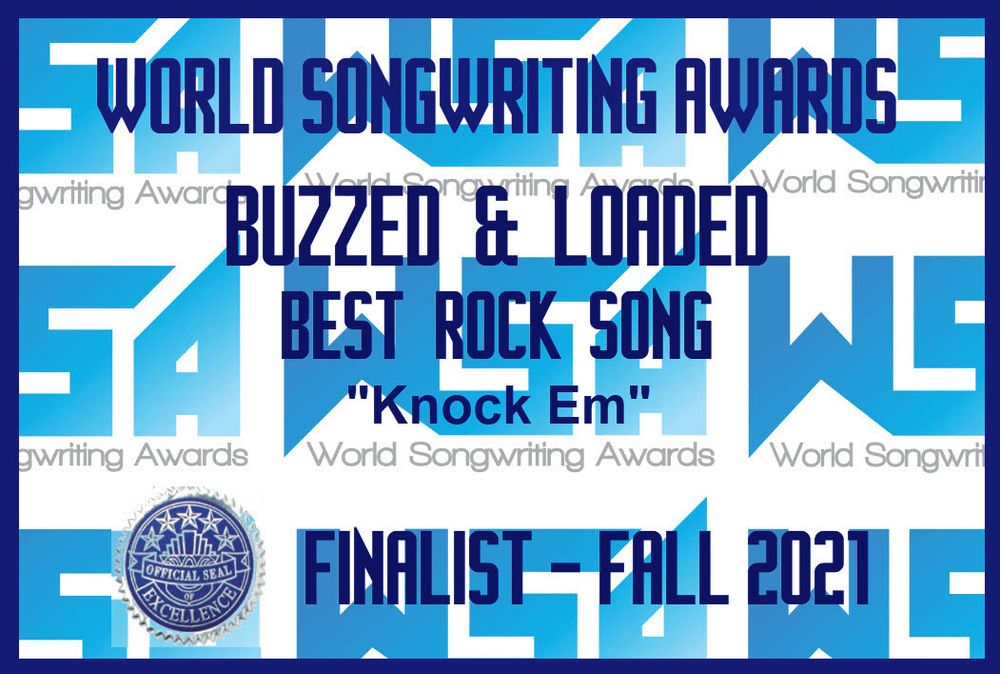 01/01/2022 Finalist for Best Rock Song at the World Songwriting Awards.  Also started working on our spring release and sophomore album Fast Cars & Dive Bars.
12/22/2021 - Picked the 11th Best Rock Album of the Year by the Prestigious Music God Blog.
11/04/2021 - 1st ever Vinyl run of debut album!! Click here to purchase 
09/11/21 Buzzed & Loaded attends the JMA's in Tennessee as a multi-nomination band.